Finnish Linux and Open Source Initiative -foorumi (FILOSI) toimii ohjelmistoalan tutkimuslaitosten ja yritysten kansallisena foorumina, joka ideoi innovatiivisia tutkimushankkeita, tukee niiden toteuttamista tutkimuslaitoksissa ja tarjoaa palvelinresursseja avoimen lähdekoodin projekteille.
Sisällysluettelo
FILOSI activities include:
• Joint web portal where access to various development resources is provided and information about topical open source projects is made available;
• Dissemination of research results and promotion of the resulting open source projects;
• Development of a national open source research agenda;
• Initiation and organization of research and development projects;
• Execution of joint research projects;
• Dissemination of publications, reports, and other academic information;
• Development and distribution of open course material;
• Collaborative professional development; and
• Other activities as mutually agreed.
Mission
The mission of FILOSI is to increase the visibility of and cooperation between open source developers, projects, and research & development organizations in Finland.
Goals
The goals of FILOSI are to
• actively promote ongoing open source projects in Finland;
• ensure the availability of services for open source projects in Finland;
• support cooperation on open source between Finnish universities and businesses;
• promote the sharing of open source software, open content, and related knowledge;
• raise the volume and quality of Finnish open source project participation;
• increase decision makers' awareness of open source and its importance to Finnish research, business, and governmental communities.
Organization
Currently FILOSI is a joint venture between five leading Finnish universities and four industrial organizations in the field of open source technology research and development.
The activities of FILOSI are coordinated by COSS, the Finnish Centre for Open Source Software, operated by Technology Centre Hermia Ltd.
FILOSI is strategically directed by the FILOSI Steering Group (FSG). The FSG is made up of representatives of the founding parties.
New research and corporate partners are warmly welcome to join FILOSI! If your organisation is interested to join, please do not hesitate to contact us.
To effectively execute joint research projects and facilitate new and ongoing projects, FILOSI offers different kinds of development resources. Recources include e.g. development tools such as KoodiTakomo and HOSLAB.
———–
Kooditakomo
KoodiTakomo (eng. 'Code Forge') is a collaborative open source project development environment designated to promote Open Source program production in Finland. We offer versatile development tools free of charge in WWW-environment to all projects licensed as Open Source.
Services offered by KoodiTakomo:
* Version control with Subversion to keep your code in safe
* 100Mb space for your project files in Subversion
* Trackers to report and deal with bugs etc.
* Project management with Task Control System
* File release system
* Message Boards
* News and survey release system
All these and much more are available for each project accepted in KoodiTakomo. Register today, create your own project or join some other project!
———–
HOSLAB
HOSLAB is a joint venture by capital area universities and institutes; Helsinki University of Technology, Helsinki University and Helsinki Institute for Information Technology. HOSLAB offers homepages, CVS and SVN access, file repositories, bug and task trackers, mailing lists etc. The system is run on top of Linux with the software called GNA Savane. The service is offered to non-profit open source software projects. The goals of HOSLAB are:
* Present Finnish know-how in software engineering and research
* Provide a repository for open course material on various areas of computing
* Provide a centralized repository where all the hard work of various research and student projects, and personal projects can be found
* Provide a platform for initiating new software projects
* Make a contribution to the Finnish society through supporting existing and new open source projects.

COSS, Centre for Open Source Software
The mission of COSS is to establish a sustainable and internationally competitive Open Source business ecosystem in Finland. COSS brings you into contact with key players in the Finnish Open Source Ecosystem in business, research and education. COSS network is open for companies, communities and public organisations.

CSC – Scientific Computing Ltd.

Helsinki Institute for Information Technology

Helsinki University of Technology,
Department of Computer Science and Engineering

Nokia Corporation, Networks Business Group
Nokia is a world leader in mobile communications, driving the growth and sustainability of the broader mobility industry. Nokia connects people to each other and the information that matters to them with easy-to-use and innovative products like mobile phones, devices and solutions for imaging, games, media and businesses. Nokia provides equipment, solutions and services for network operators and corporations. For more information: http://www.nokia.com.

Oy International Business Machines Ab


Tampere University of Technology,
Institute of Software Systems
Tampere University of Technology (TUT) is an international university that provides the highest education in technology and architecture and conducts scientific research in these fields. In addition to technology and architecture, the University specializes in natural sciences and economics. TUT's Institute of Software Systems trains top professionals with the ability to apply software technology in a variety of fields.

The University of Helsinki is the leading multidisciplinary university in Finland. The university's profile is focused on research and researcher education, and its goal is to establish its position among the leading multidisciplinary research universities in Europe. The Department of Computer Science is a large unit, and is well know for the high quality of research and teaching. The department specialises in algorithms, information systems, intelligent systems, software engineering, and distributed systems and data communications. The Linux operating system was invented in the Department.

University of Oulu,
Department of Information Processing Science
At the Department of Information Processing Science in the University of Oulu, Open Source Software research and teaching is carried out in various projects and courses covering diverse viewpoints, such as software engineering, software business, legal aspects, digital media and mobile services.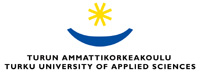 Turku University of Applied Sciences,
Department of Information Systems
Turku University of Applied Sciences is located in the beautiful and historical city of Turku and five other municipalities in Southwest Finland. Building upon educational traditions dating back to the 19th century, Turku University of Applied Sciences is a multidisciplinary institution of higher education that offers competitive qualifications for international careers in seven educational fields. Presently, we have ca 8000 students studying towards their Bachelor's degree. We are developing postgraduate degrees and provide continuing education to 5500 students annually. Applied research also plays a significant role in our work.
Open source development communities
osuosl.org
The Open Source Lab at Oregon State University exists to help accelerate the adoption of open source software across the globe and aid the community that develops and uses it. The OSL's talented team of students and full-time staff do this by focusing on software development as well as hosting the world's largest open source projects. (US)
opensource.mit.edu
Free/open source research community (US)
www.ibiblio.org/osrt/
The UNC Open Source Research Team (OSRT) was created to provide an outlet for research into information sharing communities and their accompanying digital archives. (US)
www.canopener.ca
Canadian Open Source Education and Research (CAN)
Open source research projects
OSSI
Managing Open Source Software as an Integrated Part of Business (OSSI) is a multi-disciplinary research project between four Finnish universities and 10 companies, funded by Tekes – National Technology Agency of Finland. (FIN)